Dreaming is one of the most mysterious and fascinating experiences in our lives, so it's only natural that we would want to know more about the exciting world of dreams.
When we sleep, we surrender our body to our brain. It makes the most out of it by being creative, creepy and sometimes bizarrely funny.
We spend one third of our lives sleeping. And during that time we dream. Though many theories exist trying to explain why we dream, no one fully understands its purpose or what they exactly mean.
Some say dreams are symbolic, sending subliminal messages to us. While others say dreams are about our waking lives.
For example. In ancient Rome, dreams where thought to be messages sent from the gods. And dream interpreters joined military leaders during their battles and campaigns.
In addition, many artists and scientists got their best ideas from dreams!
For instance, Salvador Dali, the Spanish Surrealist artist was inspired while dreaming. Which ended up in one of his masterpieces called "The Dream Approaches"
With that being said, here are 10 Interesting facts about dreams that you might have not known.
EVERYBODY DREAMS
Adults and babies dream alike, from 1 to 2 hours a night. Even though we might not remember it when we wake up. Researchers also say that we usually dream several times during our sleep, each differing in time.
YOU CAN ACTUALLY CONTROL YOUR DREAMS
Lucid dreaming is where you are aware that you're dreaming, even though you are still sleeping. During this state you can often control and direct your dream and do whatever you feel like doing!
WE FORGET MOST OF OUR DREAMS
We pretty much forget about 90% of our dreams as soon as we wake up, and there are many theories that tackle this subject.
One theory about why dreams are almost completely forgotten when we wake up is because of the changes that happen to our brain during sleep, where the part responsible for storing memories and processing information is not working.
ANIMALS DREAM TOO!
When a sleeping dog wiggles its tail or you see a cat swatting its paws, then they are dreaming! Many scientists believe that animals including birds, reptiles and even fish dream.
SOME DREAMS ARE NOT IN COLOR
While most people dream in color, roughly 12% of people say that their dreams are in black and white. People who are under the age of 25 rarely report about dreaming in black and white, however, people over the age of 55 dream in black and white 25% of the time. Research says this is due to the exposure of black and white TV during their childhood.
MEN AND WOMEN DREAM DIFFERENTLY
Research found some differences when comparing dream content between men and women. Men tend to have more aggressive dreams, involving more physical activity.
When it comes to women, they tend to have conversational dreams. Also, women have slightly longer dreams with more characters.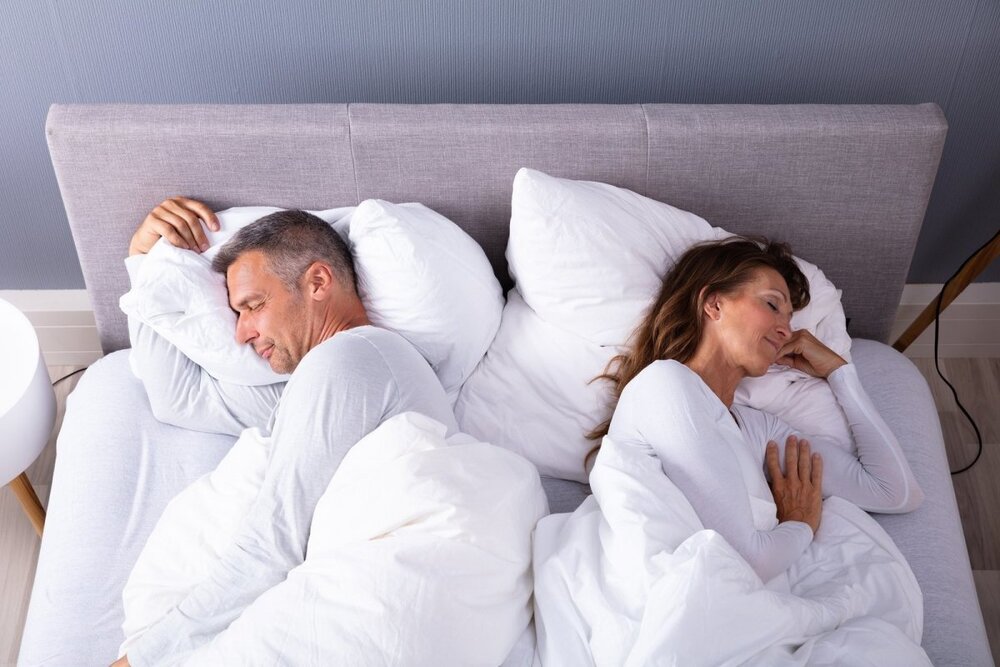 WE ONLY DREAM ABOUT FACES THAT WE HAVE SEEN BEFORE
Our mind doesn't have the ability to invent faces. While dreaming, we see faces of people that we have seen before but can't quite remember. We all have seen hundreds of faces in our lives, so we have an endless supply of faces our brain can use.
YOU'RE PARALYZED WHILE SLEEPING
Rapid Eye Movement (REM) is a stage of sleep characterized by rapid movement of the eyes. The average REM sleep in adults occupies 20-25% of sleep, which is about 90-120 minutes of our actual sleep.During REM, the body is paralyzed by a mechanism that prevents the body from mimicking the physical movement from our dreams.
DREAM INCORPORATION
Our mind responds to external stimuli during our sleep, like our hearing for instance. We may hear a sound from reality and incorporate it in our dreams. The reason why you might dream of being in a concert is because your brother is playing the guitar while you're sleeping.
DREAMS ARE UNIVERSAL
Dreams are often influenced by our personal lives and daily routines. But researchers found that certain dream themes are common between millions of people all over the world from different cultures.
For example, people frequently dream about being chased, being attacked, or falling from a high building. Other common dream include being unable to move and being stuck in a narrow area.
Well we hope you had a great time reading all about those strange and interesting facts about dreams, I'll probably go sleep now and check these facts myself. Goodnight and sweet dreams everyone.